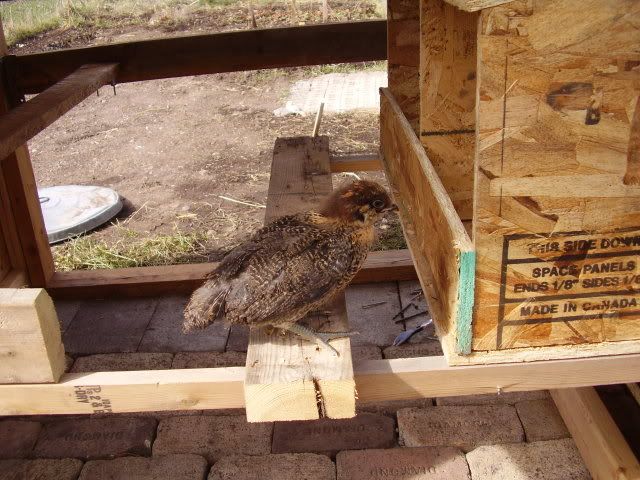 We made some serious headway on the coop today. First, though, we let Pot Pie survey her domain. None of the chicks have been outside yet, so it was a brief and scary adventure for Pot Pie.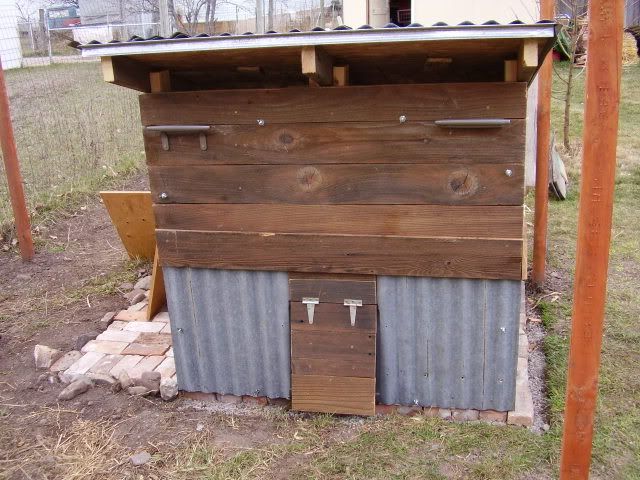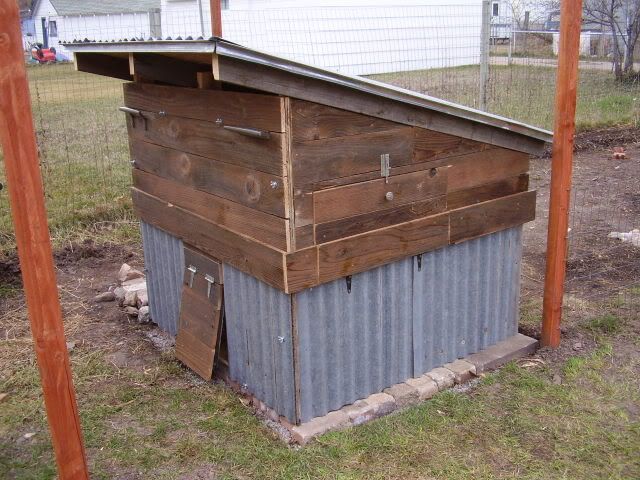 The front wall of the coop us 95% done- all that remains is some mesh over the vents under the roofline. But you can see the pop-hole for chicken entering and exiting here- it is slightly ajar in both photos. Sadly, it is looking like we won't have a "ramp" for the chickens. I know, everyone wanted one, but it just wasn't feasible with our design.
In the second henhouse photo, you can clearly see how it will look from our deck, which is of course the most important part! So snazzy.
Last but not least, the final picture is of the egg-door. This is the direct access through the wall to collect daily eggs. It is accessible from the outside of the fencing, so we won't have to get chicken poo on our shoes or anything to collect daily eggs. You can see it faintly in the other photos, but Matt and I are very proud of this innovation so it gets a close-up, too.